XWR provides you the opportunity
to start up your own cash-flow business.
For more information please Contact us
What XWR Owners are Saying....
Brendon B
After deciding to obtain and own our own wheelie machine, there was only one obvious choice to make. To contact the people that manufactured, designed and patented the world's first wheelie machine. This is how our association with XWR started. In all our dealings with XWR both Dori & Susie have always been very accommodating in all enquiries and questions we have asked. We were fortunate enough to visit the XWR headquarters in Florida at the end of 2015. It was there that I realised there can be no alternative for quality by seeing Dori's set up, it is plain to see the pride and passion he puts into his craft. I can't speak more highly of the level of professionalism, honesty and integrity we have experienced from Dori and Susie from XWR. Our first machine is a couple of days out from running full time here in Australia. Thanks Brendon & Tara
Raymond L (California)
The experience I had with Dori and Susie has been exceptional. Being a business owner myself I was constantly pressed on time and never returned messages as promptly as I should (sorry). Dori is a straight up guy. Talked to him the first time and he was able to judge my character and set up a machine for me that is out of this world. He wanted me to have a special machine that no one else would have because he knew that I would make it popular. In my area I haven't seen anyone with a wheelie machine.
The whole idea came to me after a track day on my motorcycle and I wanted to advance myself on becoming a better rider safely. So I went on the internet and searched endlessly until I landed on Xtreme Wheelie Ride's website and saw that I could make it into a business. (Entrepreneur mindset) so I scraped up every last cent I had (literally) and threw it all in.
Dori and Susie has been exceptional to work with and price of this machine is well worth it and I even had Dori build me a custom trailer so it would be ready to go when I receive it. They always kept me up to date and even when they had the machine loaded I got pictures of the driver, license plate, how it was being loaded and a quick text that said it's on the way.
Only issue I had was with transportation and finding someone to transport the machine and that was a whole ordeal by itself. But Dori and Susie were patient with me and wanted to wait until I found someone reliable also. They needed all the information from the transport company, phone numbers, and names to release the machine to. Which I felt very safe.
Words of advice: while searching for a transport company don't go cheap. The first company I dealt with basically called me every day asking for more money. The last company which was the first company that called me was NAVY transportation and they did an exceptional job in following up with not only me but Susie also reassuring us that everything was going to be perfect and it was.
THANKS AGAIN SUSIE AND DORI for all your hard work and making sure we got what we paid for.

Benjamin Knight
Knights Wheelie Riders (UK)
Ever since seeing a video on youTube I have been fascinated by the Wheelie Machine concept. After months of research I decided to take the leap and purchase my own Wheelie Machine. Dori gave me sufficient confidence to send my hard earned cash thousands of miles based on trust. I ordered my first machine from XWR in April 2009 and followed this up with a visit to Dori at his home in Florida in May 2009. This gave me an overview of how the whole operation works and this served to confirm what I already believed: Dori and his team are real genuine professionals. At the end of that day at Dori's home, I received a completion date of my custom built machine and true to his word it was shipped ahead of schedule. Cheers Dori, you're a true gentleman.

XWR Team: Thank you very much to the team at XWR for all your help in making a dream machine become reality. I also thank you for the extra parts you supplied to me as Thailand isn't known for high quality automotive parts. I would specially like to thank Susie for all the help and out of work correspondence and help with the shipping. Dori, thank you for going that extra mile for me with this high tech and beautifully finished wheelie machine. This was somebody's 2 year dream.
Sincerely, David Strawbridge (Thailand)
From: XWR Panama
Dear Dori,
First, I would like to thank you and your staff for the time, effort and attention given to me in order to take my dream and make it become a reality. As a business person and motorcycle enthusiast searching for perfection it is obvious that you have taken innovativeness and knowledge to create a work of art in motion. As a customer/client and now official Owner for Latin America, I have been greatly pleased with the product quality and service. Everything has been as it should be in detail from start to finish, from pictures, information, details all the way to shipping procedures. I could not have asked for anything more, it has been a great pleasure and a blessing doing business with you with great expectations of this being an ongoing business partnership. Once again, thank you. Best Regards, Anwar Omar Mejia

To: XWR Corp.
Bonjour from France (Sylvain Dubois):
You made for impressive work, the wheelie machine is great, you are real professionals, always there to listen & help. I am very happy to have dealt with you! Thank you very much!
Special thanks to Susie who did not let me alone to deal with the shipper!!!!

Dear XWR Team,
I would love to thank you for your cooperation with me. You guys were never late on replying to my emails or phone calls even though I am from Kuwait and the time is way different than your time. You guys have exceeded my expectations. You also were very kind to me that you built me a free ramp and I'm really grateful for that. I am very pleased to do business with you guys and I am very satisfied to have purchased my wheelie machine from you guys. I hope more will be purchased from all over the world and everyone gets to know you guys :) Look forward to a DVD/video.
Sincerely, Ali Husain Awadh

JA Vieira (S. Africa) My machine was delivered to me as we arranged per e-mail, the shipping time was perfect and the communication from the shipping company was perfect! My unit was nicely packed and there was no problem or damage to the unit, the design, fabrication and the looks of the unit and materials used are from good strong quality! Dori takes pride in his work and you can see it! To remove the packing took some time because of the strong and good material used for the shipping! Now it is just up to me to practice and hit the road ...LoL! But I think the following words say it all, "My 2nd Wheelie Machine is on Order" ! www.popawheelie.co.za

To Dori, Susie, The Xtreme Wheelie Ride Team and Whom it May Concern, Dear Friends,
Special thanks for all of your hospitality and close attention to every detail when training your purchasers on XWR's (Xtreme Wheelie Rides), an absolutely amazing machine. This is a world renowned product that will help riders become familiar with motorcycles and the proper way to ride their way safely, while also having fun. I realized the passion XWR has for its machine and its buyers and we would recommend the xtreme wheelie ride to anyone who respects the culture and shares a passion for riding and excellence.
Much appreciated from Indiana, Josh, Ryan and Vince, Streetwerks LLC

Hi Susie and Dori,
You conducted your business in a fair and professional manner; The quality of your product is good, very robust and simplicity at its best..A friend of mine organised the shipping for me at cost so that's why I used him. The packing was first class which the shipping company commented on and the unpacking was a job and half; nothing was damaged (first class).
Best Regards, Vince (Spain)

Hello from New Jersey (Nelson Cardona)
All our business was conducted via email, telephone and thru a professional business meeting which was very informative, true and completely satisfying. The quality of the Xtreme Wheelie Ride is a definite process of growing and sustaining a long term relationship to the industry it attracts.
Hot Damn Man!
Dori, ..... Rod Mendoza here. I just received the "Wheelie Machine". It's been a long time coming, but it's finally here!! I've done everything you told me to do, and I must admit, I thought it was gonna be easier than you explained. But I found in the methods you are teaching, it's replacing the bad habits I was using. The Wheelie Machine is GREAT! California is buzzing about it. You've got a gold mine here, Dori. Thank you.

Shane M (Arizona)
My overall experience dealing with (XWR) Dori and Susie was very good!
They were extremely responsive when it came to any questions or concerns that I had. My visit to see the (XWR) operations were very pleasing, and they assisted with all of the planning for my trip. Dori and Susie were very informative about how everything worked and gave me valuable information that is very necessary to be successful in the overall operation of the business.
The WHEELIE MACHINE is nothing less than amazing! wheelienow@yahoo.com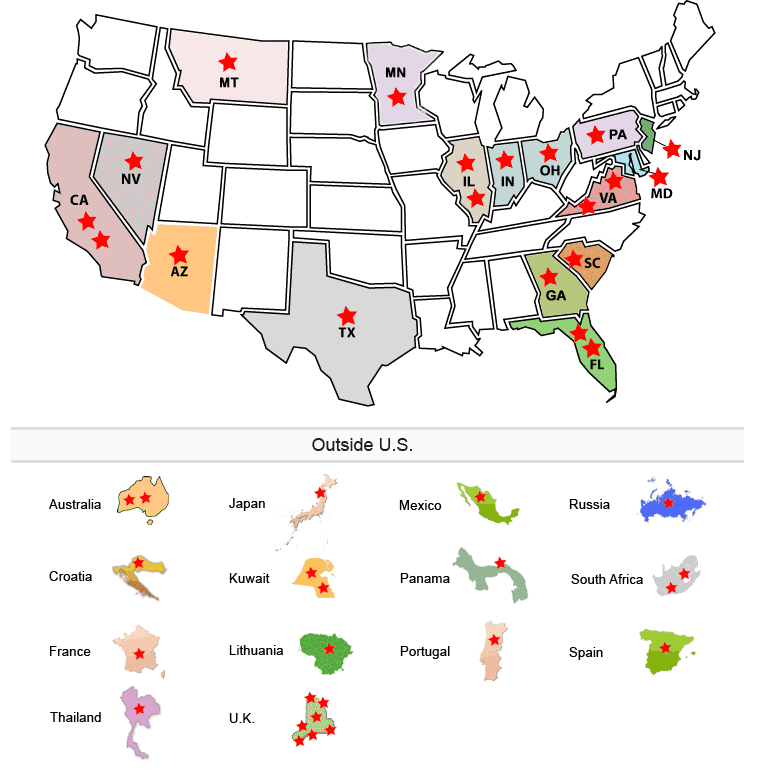 Please select state by clicking on map above
or see contact information for Operators / Owners below